Residence permit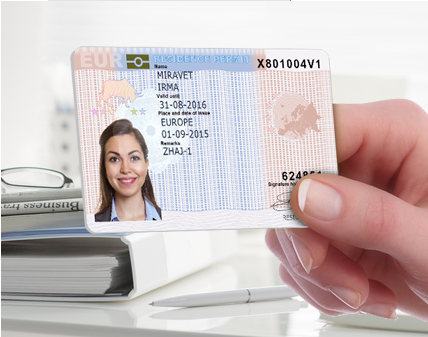 All foreign students (from EU countries as well) who are staying in Germany for more than three
months need a residence permit for studying. You should apply for this at the alien registration office as soon as possible after your registration in the citizen office. There will be relatively high fees for the granting and renewal of the residence permit (see table of fees).
Take care to always renew your residence permit on time to avoid any problems.
The alien registration office of the City of Bochum is responsible for a residence permit:
Ausländerbüro
Rathaus Bochum
Willy-Brandt-Platz 2-6
44777 Bochum
Phone 0234/ 910-2400
Fax 0234/ 910-1994
http://www.international.rub.de/rubiss/start/visum.html.de
The following documents are needed:
passport/ID
two passport photographs
rental contract (original)
proof of registration at the residents registration office
admission/student certificate/confirmation of registration of a German language course or of the college
proof of financial support
some cash for the fees
Proof of financial support
If you apply for a visa (and, later on, for the residence permit) you have to give evidence that your study trip is financially secured which means that you have to show either a monthly income of 670,- € (the maximum monthly rate of BAföG) or savings of at least 8,040,- € (the maximum annual rate of BAföG). A savings book, a confirmation of a scholarship or a formal statement in which the parents or other persons oblige to assistance can be used as proof.
Further information
http://www.ruhr-uni-bochum.de/auslandsamt/studieren-in-bochum/studium-mit-abschluss/rechtliches/index.html
http://www.campus-germany.de/english/1.120.31.html